Wed, 04/06/2011 - 06:22

—

Fodder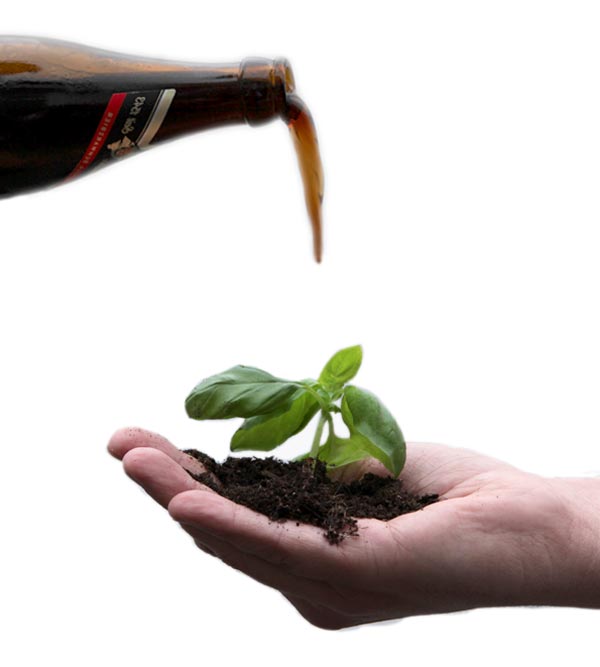 Sick of robotically texting all your hard-earned money away to the likes of the Red Cross and UNICEF every time nature has its way with humanity?  Want to get crunk and save the world?  Thankfully, the booze industry has been bitten by the corporate social responsibility bug and there are plenty of ways to give, even as you get (drunk).
I felt inspired by a great post I read this week by Albert McMurrty on American Drink (a fantastic blog I don't mind shilling for).  The gist of it was that rather than throw your money at large faceless charity organizations, you should just grab a tumbler and pour up some spirits from the affected area. Here's how he responded to the 316,000 Haitians killed by the January 2010 earthquake:
"When I heard the news, I went to my top shelf, rocks glass in hand, grabbed a bottle of 15 year-old Barbancourt Rhum and gave myself a heavy pour."

Is the Red Cross really going to help the Japanese sake industry rebound?  I doubt it.  But you can contribute directly to those efforts by getting sauced on Sendai Prefecture's finest rice wine.  Not only did you just help a family-owned distillery get back on its feet, your drunk ass has also soaked the utter hopelessness of existence into sweet oblivion for at least one more day.
It's an intriguing concept, albeit limited by its rather small scale.  Can you still help the needy if you don't like sake and prefer Cuban rum?  Have no fear; beer and liquor companies everywhere are coming to the rescue.  They have been joining the CSR bandwagon and establishing philanthropic programs that make it your moral responsibility to get trashed every single day- and nights even. 
The layperson may not be familiar with the term CSR.  Corporate Social Responsibility is how business jerks justify buying a second boat, e.g. "Our company already built a school in Colombia; I think I deserve to buy my first boat a boat of its own." 
Non-profits have long known that drunk people are generous people; that's why they host decadent fundraisers drenched in top-shelf spirits. Drunk people like to give. It's science.
Here are some facts for you to wash away with drink immediately after reading:
54% of nondrinkers contribute to charity each year, giving away an average of $1,100. In contrast, 62% of those who take one to two drinks per day have an average annual giving level of $1,200. (source)
In 2008, 89% of people who drank two drinks per day or less reported giving charitably. Compare this with 84% of teetotalers and 77% who had more than three per day. (source)
Note: these facts all come from Arthur C. Brooks, President of the American Enterprise Institute.  I hate the man, his institution, and everything they stand for- except of course these statistics.
But I'd like to discuss a different type of philanthropy than the typical booze and schmooze.  Charity options have traditionally been limited for people unaccustomed to signing novelty-sized checks.  But now you don't have to wait until you get to the wino waiting outside the liquor store to give, you can start right at the register.
Large-scale, institutionalized giving has arrived for the liquor industry.  They've moved far beyond the public service announcements of old and now offer a plethora of options for philanthropic drinking.  In fact, many of your favorite distilleries and breweries are already involved.  Practically everyone is involved, so if you're not drinking booze with a CSR policy, then you're missing out on a powerful way to rationalize alcoholism.
Some fun links to help you mask a serious addiction with good samaritanism:
Even the government has recognized the value of hooched-up activism.  In Illinois, they are proposing new laws to overturn restrictions that keep small, often more responsible brewers from distributing and increasing the reach of their philanthropy programs.  Keep up the good work, Illinois, and we might just stop pronouncing the 's.'
Liquor industry CSR is really a miracle.  I mean, how did they know the missing ingredient to every cocktail was good deeds?  All they did was skim a few tax-deductable dollars off the top and they gave every customer a reason, no, a mandate, to throw back just one more.  Also, it's intervention kryptonite.
Of course my puritan readers will ask, "Is there anything I can do to help?"  The short answer is no; though you could get us some ice.  You see, if we acknowledge teetotaling alternatives then we're letting the earthquakes win.  So pull out some plastic, head down to BevMo, and whether you choose Sendai Jizake or something with a more corporate CSR flavor, help drink this world into a better tomorrow.