Tue, 03/22/2011 - 02:43

—

Fodder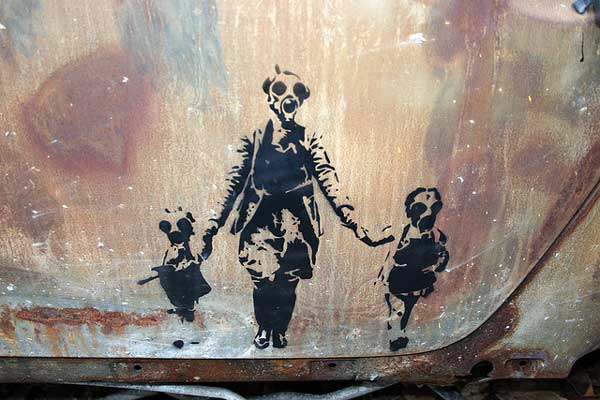 "We have seen too many cases of cost reduction competition through heightened efficiency jeopardizing safety." Such was the assessment by U.S. Ambassador to Japan J. Thomas Schieffer according to a diplomatic cable written in 2006 and published today by The Telegraph and Wikileaks.
Additional cables reveal that the IAEA was deeply concerned about the insufficient standards for seismic safety among Japan's nuclear power stations. Not only were recommendations ignored, but the cables reveal that such evasive maneuvering was commonplace within Japan's nuclear industry.
A court ordered Hokuriku Electric Power Company (Rikuden) to shut down operations at Unit Two of its Shika Nuclear Power Plant (NPP) because "the unit was built to withstand a magnitude 6.5 earthquake" whereas the "GOJ's Earthquake Research Committee concluded there was a two percent chance that an earthquake with a magnitude of 7.6 or higher could occur along the 44-kilometer long Ochigata fault, which runs near the NPP."
The 6.8 Kobe earthquake in 1995 had already set a precedent for earthquakes of a much larger scale than the design basis for existing plants, specifically for the advanced boiling water reactor (ABWR) design which is now failing at Fukushima 1. Moreover, the cables mention that numerous civil cases had been brought against reactor operators with little success despite substantial evidence of insufficiently safe designs.
The WikiLeaks cables also shed light on some other important information that has received little coverage in the news recently. Reactor number three at Fukushima 1 is a pluthermal reactor. After sustaining significant damage from an explosion on Monday, the reactor is currently leaking smoke and the extent of the damage to the containment unit is as of yet unknown.
The cables reveal that the "Fukushima No. 1 nuclear power station and the Kashiwazaki Kariwa nuclear power station of Tokyo Electric Power Co. obtained authorization to carry out a pluthermal power generation program. However, following a series of scandals, such as operational data falsification and the hiding of troubles, those plans were either put on the back burner or host municipalities withdrew their consents."
Ultimately, Fukushima No. 1 went online with pluthermal at reactor three last year despite community resistance. Plutonium has a half life of 24,000 years, so pluthermal added a dangerous process to an already underprepared plant. Now the public that fought the power company is facing the horrible consequences of their esurient and dangerous decisions. It would seem that reactor operators in Japan were simply hoping for the best despite recommendations from the IAEA and what their own risk assessments must have been telling them. In order to convince the public that nuclear power is both cheap and safe, the truth about risk and the costs of mitigation must be obscured and postponed. Tragically, forewarned is not always forearmed when greed intervenes.